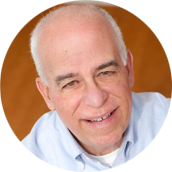 Brian Allain
Founding Director, Publishing in Color and Writing for your Life conferences
Brian Allain leads Writing for Your Life, a resource center for spiritual writers, and provides marketing services for authors and companies through Enliven Your Tribe! His work includes the Publishing in Color conference series, which is intended to increase the number of books published by spiritual writers of coloe. Previously Brian served as Founding Director of the Frederick Buechner Center where he led the launch of Mr. Buechner's online presence and established several new programs and strategic partnerships. Brian has developed and led spiritual writers conferences at Princeton Theological Seminary, Drew Theological Seminary, Western Theological Seminary, Belmont University, New Brunswick Theological Seminary, and several churches. For additional information please see www.writingforyourlife.com www.publishingincolor.com www.enlivenyourtribe.com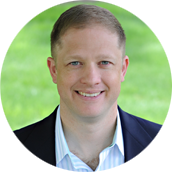 Matt Baehr
Executive Director, Book Manufacturer's Institute
Matt Baehr is the Executive Director of the Book Manufacturer's Institute. He has served as the 85 year-old association's chief executive since 2017. Baehr came to the BMI having last served as a VP of the Data and Marketing Association (DMA). A long-time association executive, Matt Baehr held senior membership roles for AVIXA (formerly InfoComm), the Specialized Carriers and Rigging Association (SCRA) as well as the DMA. In addition, Baehr was chief executive for the Arlington Soccer Association in Arlington, Va. He holds an MBA from Ohio University and a bachelor's degree from the Catholic University of America. Besides books, Matt enjoys soccer, cooking, wine and most of all, spending time with his wife and three children. He currently resides in Bradenton, FL.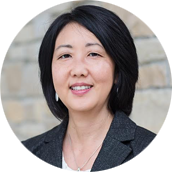 Joan Begitschke
Chief Marketing Strategist, Verve Marketing Group
Joan is the Founder and Chief Marketing Strategist for Verve Marketing Group, a full-service agency with top-tier clients in the Christian publishing, education, professional services, and nonprofit sectors. Under Joan's leadership and her passion for the power of artistic strategic creative to shape beliefs and empower organizational success, Verve has thrived, producing award-winning projects for Zondervan, Wheaton College, Thomas Nelson, and Tyndale. In 2018, Verve was named the Top U.S. Web Design and Branding Agency by Clutch, an independent ratings and review organization and is honored annually for its creative work, including prestigious International MarCom Awards, Hermes Creative Awards, WebAward, and Internet Advertising Competition Awards. Joan's marketing and branding career spans more than 30 years and includes thought leadership and executive management roles for Tyndale House Publishers as well as nonprofit membership organizations and agencies. Joan holds a B.S. in Advertising from the University of Illinois, Urbana-Champaign, and an MBA in Marketing from DePaul University.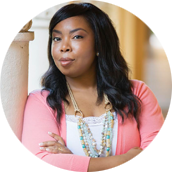 Jevon Bolden
CEO of Embolden Media Group
Best-selling editor, writer, and literary agent, Jevon Bolden is CEO of Embolden Media Group, a boutique publishing consulting firm in sunny Florida. With sixteen years' experience in publishing, Jevon shares the best of what she knows at conferences, workshops, and in coaching sessions with passionate, creative, and influential people who desire to publish great books that make a difference. Jevon has a bachelor's degree in English, with a minor in sociology, from the University of Alabama in Huntsville.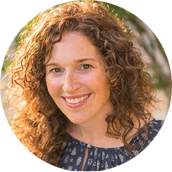 Heather Brewer
Art Director, Discovery House and Our Daily Bread; Writer
By day, Heather is the Art Director for Discovery House and Our Daily Bread Publishing; by night a writer of mischief; and on the weekends, an outdoor enthusiast. She studied creative writing in college and has over 15 years of publishing experience. In addition to her many award-winning book cover designs, Heather is an accomplished and award-winning children's book author whose books include the 2019 Children's Christian Book Award® winner, God's Big Story for You (Discovery House). Heather lives in West Michigan with her husband and two children. When time allows, they travel with their RV across the US in an attempt to squeeze in as many adventures as possible.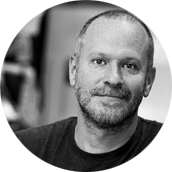 Wayne Brezinka
Artist and Illustrator
Wayne is an award-winning artist and illustrator hailing from Nashville, Tennessee. He works with paper, paint, found and repurposed items, telling stories through image with strong and intelligent conceptual solutions. As a contributing artist to publications including The Washington Post, The New York Times, POLITICO Europe, Deloitte University Press and The Tampa Bay Times, his work has been recognized by the Society of Illustrators, Communications Arts, Print Magazine and 3x3. For more insight on Wayne and his work, or to commission or discuss a project in detail, please do get in touch. He can be found at waynebrezinka.com.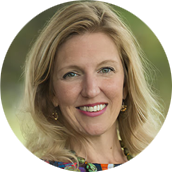 Amy Cerra
Creative Director, Our Daily Bread Ministries
Amy Cerra is a designer, artist, gardener, and food enthusiast who has worked in Christian publishing for 18 years. She is currently Creative Director for Our Daily Bread Ministries, a global, non-denominational ministry. In addition to her work in book publishing, Amy has experience in brand development, team management, and global operations. Amy lives in Grand Rapids, MI with her husband and son.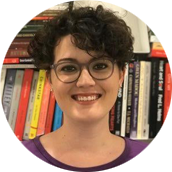 Bailey Davis
Supervisor, Content Acquisition Sales, Ingram Content Group
While Bailey started her career at Ingram in the Customer Service department, she quickly moved into a sales position, working with Independent Publishers. In this role, she educated and assisted mid-sized publishers in how best to utilize Ingram's POD, digital and global distribution services to maximize their revenue. She also led efforts to build programs and services specifically designed for our Independent publishers. While in Marketing as part of the Publisher Engagement Team, Bailey worked to find new and better ways to communicate and interact with all publishers. Focusing on the customer experience, she designed publisher facing training, education and events and works with internal product teams to build products and services that our publishers need and want. Now, as Supervisor, Content Acquisition Sales, she leads a group that provides consultative services to small and midsize publishers who are in need of a global and dynamic distribution solutions. Bailey has her Bachelors of Art in English Literature and is currently pursuing her MBA at the Jones College of Business at Middle Tennessee State University.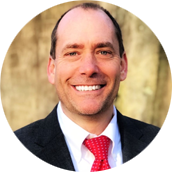 Ken Dillard
Director of Integrated Business Planning and Business Analytics for a Fortune 500 manufacturing company
Over the course of almost 30 years, Ken Dillard has approached every role with an eye on improvement. From early days of simply automating manual forms, Ken's projects have grown to include implementing manufacturing production standards, designing and founding multiple department types, and redesigning complete back office functions. Ken has performed projects in 10 countries and 5 continents. After graduating with an Accounting degree from East Tennessee State University, he went on to pass the CPA exam, and earn both an MBA and Masters of Industrial Systems Engineering degree from Auburn University. Ken has been married to his wife Debra for 26 years, and has 3 Children – Trent, Rachel, and Cat. He continues to be a mentor and active in the development of others. When not working, Ken spends his time outdoors on the soccer fields or hiking and planning his next trip. Beginning in 2007, Ken and his daughters began carrying and shipping soccer gear to children in Liberia West Africa. To date, they have created 22 soccer teams - including the first girls team, began a children's library, and donated stuffed animals for children staying in the hospital for medical care.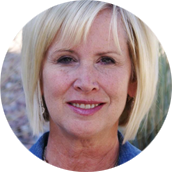 Judy Dunagan
Acquisitions Editor, Moody Publishers
Judy Dunagan served as a women's ministry leader before joining Moody Publishers as an Acquisitions Editor for the women's line of books and other discipleship resources. She helped launch a new women's Bible study line at Moody and loves equipping aspiring authors and speakers. A wonder seeker who chases knowledge of God and His Word, Judy is passionate about discipling women and making God's Word come alive in everyday life. Visit Judy's blog where she writes about legacy makers and wonder seekers at judydunagan.com.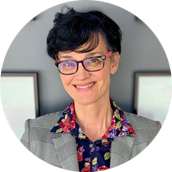 Amanda Cleary Eastep
Senior Developmental Editor, Moody Publishers
Amanda Cleary Eastep is the Senior Developmental Editor at Moody Publishers in Chicago, working closely with authors to help shape Christian nonfiction books in the areas of Christian living, church and ministry, and personal and spiritual growth. She has contributed to Christianity Today, Think Christian, and many other print and online publications during her writing and editing career. She is the cofounder of ThePerennialGen.com, a blog collective and online community featuring the voices of writers over 45. But in an alternate universe, she reads middle grade and young adult fiction, teaches writing workshops at her local teen center, and has been published in children's publications such as Ladybug and The Friend. She is a member of the Academy of Christian Editors and the Society of Children's Book Writers and Illustrators. Amanda blogs at amandaclearyeastep.com and on Instagram at book_leaves.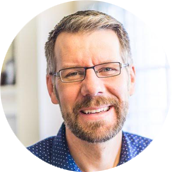 Brian Erickson
Co-Founder, King Grizzly
Brian Erickson leads design and website development at King Grizzly. Driven by relentless curiosity, he loves partnering with like-minded clients across a wide range of industries. With extensive experience inside and outside of the publishing industry, Brian is able to combine the best of both worlds solving new publishing projects. When he's not contemplating the latest design challenge, you'll find Brian with his wife and three children — usually exploring the outdoors.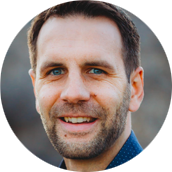 Robb Erickson
Co-Founder, King Grizzly
Robb Erickson leads marketing and strategy at King Grizzly. He has a passion for helping brands grow online and spends his days supporting business owners and their marketing teams. You'll typically find him doing things like SEO research, PPC advertising, content marketing, and website strategy. Robb lives in Colorado Springs with his wife Megan.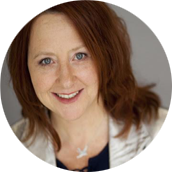 Robin Erwin
Digital Retail Sales Manager, Ingram Content Group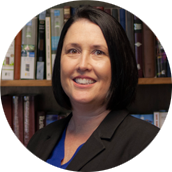 Kathy Ferguson
Senior Sales Representative, LSC Communications
Kathy has spent over 23 years of her career working in the Book & Bible Publishing and Manufacturing industry. Currently, she has sales responsibility for LSC Communications in its role as a provider of supply chain services to the Religious Publishing Market. LSC Communications is the largest book manufacturer and distributor in North America, and along with its international partnership with RRD Asia, is a global leader in book supply chain management and content management in new and traditional media.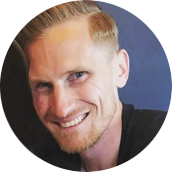 Mark Glesne
Marketing Director, HarperCollins Christian Publishing
Mark Glesne is a Marketing Director at HarperCollins Christian Publishing, with a special emphasis on the Max Lucado and Lysa TerKeurst publishing brands. A graduate of California Lutheran University ('03), he has spent his entire professional career in digital marketing roles across a variety of industries. Mark is also an ordained pastor, a United States Marine Corps combat veteran, and a bona fide social media nerd. You can connect with him at: www.linkedin.com/in/markglesne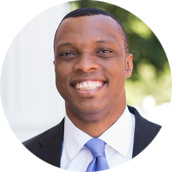 Theon Hill
Assistant Professor of Communication at Wheaton College
Theon E. Hill (Ph.D., Purdue University) is an Assistant Professor of Communication at Wheaton College. He studies the intersections of race, religion, and politics in American culture. His work has appeared in numerous scholarly journals and edited collections along with popular outlets like Christianity Today.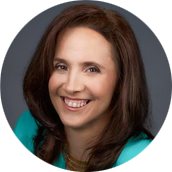 Linda Howard
Associate Publisher for Children and Youth, Tyndale House Publishers
Linda Howard is the Associate Publisher for Children and Youth at Tyndale House Publishers. Linda's degree in Music Education, 14 years of teaching preschool, six years overseeing the Early Childhood program at a large music school, and more than ten years at Tyndale working with children and youth products give her a unique perspective on children's publishing. She has a deep love for children and a strong desire to bring God's Word to them in a fresh and engaging way. Linda and her husband live in the Chicago area. She has one daughter and four amazing grandchildren.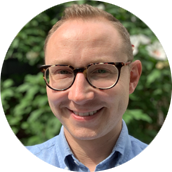 Morgan Hubbard
Account Manager, Bookbub
Morgan Hubbard is an Account Manager at BookBub, where he helps publishers effectively market their books to BookBub's millions of readers. Morgan was previously a sales manager at David R. Godine, Publisher, and is a graduate of the Denver Publishing Institute.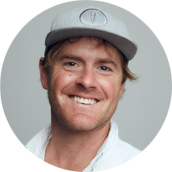 Micah Kandros
Designer and Photographer
Nashville-based award-winning designer/photographer Micah Kandros has been at it for over 15 years, working on everything including:
Designing Book covers for "New York Times" Bestselling Authors
Branding start ups as well as rebranding existing companies
Photographing Celebrities and Country Music Stars
Working on major print campaigns for Universities
With 7 years of experience as a designer/ art director for a major publisher before opening up Micah Kandros Design, he spent time art directing photo shoots, redesigning monthly and quarterly magazines, designing book covers, and branding new publishing ventures.
"There's not a day that I don't get to the office super-excited to begin cranking, whether it's a major book title, a new company logo, a photo shoot, or an ad design. Helping people visually create their business dream never, never, never gets old." micahkandrosphotography.com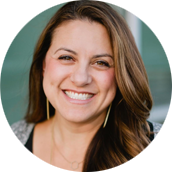 Jamie Ivey
Author of If You Only Knew and host of The Happy Hour Podcast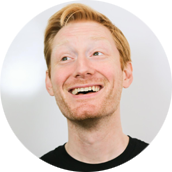 Jeffrey Kranz
Co-founder, Overthink Group
Jeffrey Kranz runs Overthink Group, a marketing strategy agency. He has applied his understanding of SEO and the Christian market to help established publishing houses and groundbreaking startups alike reach more people. When he's not doing marketing, he's performing at the local comedy club and writing about Bible study—rarely at the same time.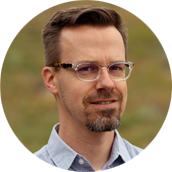 Nick Lee
Art Director at David C Cook
In his fifteen years in Christian publishing, he has filled many roles—design, illustration, production, proofreading, ebook conversion—but these days his main focus is innovating a way forward in the product development process. He will never be found out as an impostor because he wears smart glasses.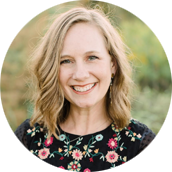 Heather MacFadyen
Host of the Don't Mom Alone Podcast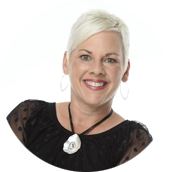 Dawn Rae May
Host of Moody Radio Network's "Dawn in the Morning" show
Dawn Rae May is the host of Moody Radio Network's morning show "Dawn in the Morning" and a 17-year radio veteran.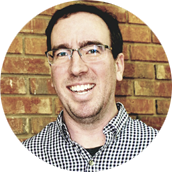 Bradley Metrock
CEO, Score Publishing
Bradley Metrock is CEO of Nashville-based Score Publishing, which helps creators find voice. Metrock founded podcast network VoiceFirst.FM, hosts the popular show This Week In Voice, published the audiobook Perspectives on Gender in #VoiceFirst Technology, produces the company's series ofVoiceFirst Events, and co-founded the industry association VoiceFirst.Community. Quoted by organizations as diverse as The Mayo Clinic to Forbes to Harvard Business Review, Metrock has been cited as a leading thought leader on voice-first technology and AI, speaking regularly on its profound impact on our world.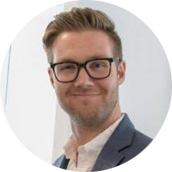 Michial Miller
Client Development Manager, The NPD Group, Inc.
Michial Miller is a Christian Publishing Expert at NPD BookScan, studying the Christian Market, as well as the Academic and Trade Markets. Michial studied at Belmont University and got his start in Christian Publishing at Upper Room Press. He worked for Ingram Content Group for four years, providing distribution and printing services to publisher clients in all market segments. Michial currently resides in Jersey City, and when he's not studying up on book trends, he likes playing music, reading good books, and playing video games with friends.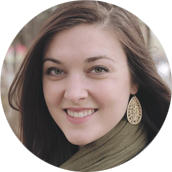 Natalie Mills
Marketing Manager, Lexham Press (Faithlife)
Natalie has worked with words for more than a decade, connecting readers with great writing at all stages of the publishing process from acquisitions to marketing and sales. She currently works at Faithlife as a marketing manager for Lexham Press and several other lines of business. She is the co-founder of Penny Magic Press, a short story anthology website and podcast. She lives in Chicago with her husband. You can find out more about her latest projects at pennymagic.co.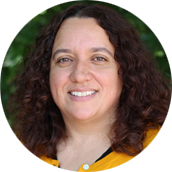 Michele Misiak
Marketing Director, Baker Publishing Group
Michele Misiak is a Marketing Director with Revell, a division of Baker Publishing Group where her area of focus is on fiction. Michele has spent the last 20 years connecting with readers through books. The first 10 years were with Waldenbooks/Borders in Field Management, selling directly to readers. Michele is married to her high school sweetheart and have three children who lack neither personality nor heart. Michele is the Director of the Baby Pantry of Lowell, where she serves Moms and their families in need with essentials.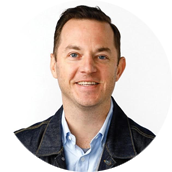 Jeremy Mitchell
Creative Director, She Reads Truth
Podcaster: The Jeremy Mitchell Show
Nashville-based, Creative Director Jeremy Mitchell has been in the creative field for almost 15 years. He has experience in print, video, audio, digital, product design, advertising, marketing and branding. Jeremy currently leads a team of four designers at She Reads Truth that creates products to help women, men and children stay in the Word of God every day. He also oversees the digital projects. Jeremy has a podcast called The Jeremy Mitchell Show and runs a side-business called Mitchell Bat Company.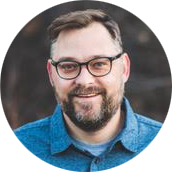 Eric Nevins
Host & Story Curator of Halfway There Podcast and founder of Get Curious Media
As an experienced podcaster, Eric Nevins has worked with hundreds of podcasters to improve their podcast. After years of working in the financial industry, Eric launched Get Curious Media to serve Christian businesses and ministries launching their own audio content platforms. He holds a Master of Divinity from Denver Seminary and resides in Denver with his wife, four kids, and a wonder dog.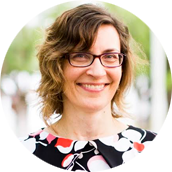 Jade Novak
Art Director and Designer, B&H Publishing
Jade is an art director and designer for B&H Publishing. She has experience in book and music publishing, advertising, branding, product design, and guaranteed-hot pizza delivery. Her designs have received the industry's Top Shelf Book Cover Award. She is also a frequent buyer of design, photography, illustration, and typography. Jade approaches copyright, contracts, and licensing with a twofold goal: to protect the livelihood of the artist, together with the interests of the publisher/client. She advocates a practical workflow and collaborative approach which supports proper attribution, use, sharing, and distribution of created works.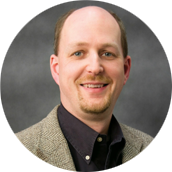 Timothy Olson
Digital Assets Manager, Tyndale House Publishers
Timothy Olson has been closely involved with Tyndale's metadata since the early days of electronic data transmission. As Tyndale's metadata guru, he appreciates how metadata helps get products into people's hands that can change their life for eternity. Having spent time in Tyndale's Editorial and Digital Publishing divisions, he has experience not only in traditional publishing workflows but also with technologies and processes that break new ground. This diverse experience has involved him in refining existing workflows and defining new ones. Timothy's interest in the "how and why" of process spills over into other areas of his life, where he is active as a professional violinist and enjoys hobbies of woodworking, baking, and gardening."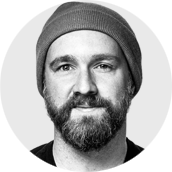 Andrew Osenga
A&R Rep for Integrity Music, former member of Caedmon's Call, and host of The Pivot Podcast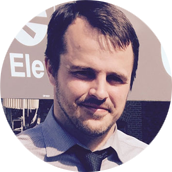 Randall Payleitner
Associate Publisher, Moody Publishers
Randall Payleitner is the Associate Publisher (working alongside Acquisitions, Marketing, Sales, and Editorial) at Moody Publishers in Chicago. Randall's 14 years in Christian publishing have been spent mostly in the acquisitions area. He has acquired and/or edited over 100 books, and been involved in the publication of many more. Randall is a graduate of the University of Illinois at Urbana-Champaign where he studied Creative Writing and World Religions. He also received an MA from the Moody Theological Seminary. Randall lives outside Chicago with his wife and two sons. You can read more from him at www.RandallPayleitner.com.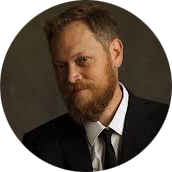 Andrew Peterson
Author, songwriter, musician
Andrew Peterson is an award-winning singer-songwriter and author. The second book in his Wingfeather Saga, North! Or Be Eaten (2009) won the Christy Award for Young Adult Fiction, and the fourth, The Warden and the Wolf King (2014) won World Magazine's Children's Book of the Year in 2015. His latest book, Adorning the Dark: Thoughts on Community, Calling, and the Mystery of Making releases in October 2019 by B&H Publishing. In 2008, driven by a desire to cultivate a strong Christian arts community, Andrew founded a ministry called The Rabbit Room, which led to a yearly conference, countless concerts and symposiums, and Rabbit Room Press, which has published thirty books to date. He's been married for 24 years to his wife Jamie, with whom they have three children. His eldest is an animation student at Lipscomb University, his second son is a touring drummer and record producer, and his daughter recently released her first album. In his spare time Andrew keeps bees, builds dry stack stone walls, gardens, draws, and sleeps.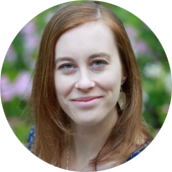 Sarah Parker Rubio
Senior Editor, Tyndale House Publishers
Sarah Parker Rubio edits children's and young adult books by day and writes them by night. She was born in the United States, grew up in Costa Rica and Ecuador, and now has a bilingual and bicultural family with her husband, Colombian composer Gary Rubio. They live in the Chicago area with their two sons, Gabriel and Adan; two sassy cats, Perry and Bono; and a giant white dog named Finn. Her debut picture book, Far from Home: A Story of Loss, Refuge, and Hope, released from Tyndale House in October 2019.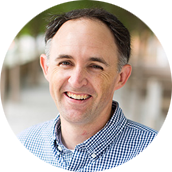 Dave Schroeder
Vice President, Marketing, B&H Publishing Group
Dave Schroeder currently serves as the Vice President of Marketing at B&H Publishing Group in Nashville, Tennessee. He leads the marketing and creative team developing strategies for books, Bibles, kids books, academic, and Spanish language resources. Prior to joining B&H, he served as Account Director at The A Group, an advertising agency, as well as spending six years leading marketing at Thomas Nelson Publishers for the Max Lucado brand and Nelson Books. Dave hails from St. Louis but lives currently in Nashville, Tennessee with his wife and two daughters. In his summers you can find him watching his beloved St. Louis Cardinals, reading a great history book, quoting random movies, and taking adventures with his family. Twitter: @davidmschroeder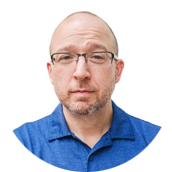 Shaun Tabatt
Acquisitions & Marketing Publishing Executive, Destiny Image Publishers
Shaun's 1st loves are his faith, family, books, coffee, and running. By day he works for Nori Media Group as an Acquisitions and Marketing Publishing Executive. By night he stays up late planning for and editing episodes of The Shaun Tabatt Show. Shaun and his wife Lynette are the proud parents of 10 AMAZING children.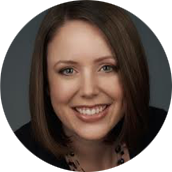 Christine Showalter
Contracts Manager, Tyndale House Publishers
Christine Showalter currently serves as Contracts Manager with Tyndale House Publishers. As the lead data analyst for the Tyndale Books division for over 9 years, Christine guides strategic planning by utilizing a variety of internal and external databases to analyze sales, profitability, and customer data for marketing, publishers, agents and authors. In addition to her data analysis work, Christine also manages all Tyndale Books author contracts. Prior to joining Tyndale, Christine served as a consultant for a marketing analytics firm and graduated from the University of Iowa with a B.B.A. in Marketing.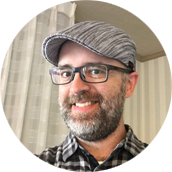 Joshua Tallent
Director of Sales and Education, Firebrand Technologies
Joshua Tallent is a vocal advocate for high quality metadata and an acclaimed teacher and guide on digital publishing. He serves as the Director of Sales and Education at Firebrand Technologies, where his focus is on helping publishers of all sizes learn about, and find solutions to, their workflow and metadata problems. Joshua can often be found researching odd metadata issues and speaking at conferences about the most recent innovations and advances in publishing data and workflow management. In his spare time, Joshua enjoys playing complex board games and fiddling with his 3D printer.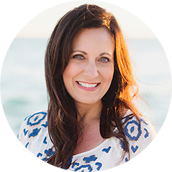 Lysa TerKeurst
Author and President of Proverbs 31 Ministries
Lysa TerKeurst is president of Proverbs 31 Ministries and the #1 New York Times' best-selling author of Uninvited, It's Not Supposed to Be This Way, The Best Yes, Unglued, Made to Crave, and 17 other books. Lysa was recently awarded the Champions of Faith Author Award and has been published in multiple publications such as Focus on the Family and CNN online. Additionally, she has appeared on The Today Show as one of the leading voices in the Christian community. Connect with her at www.LysaTerKeurst.com or on social media at @LysaTerKeurst.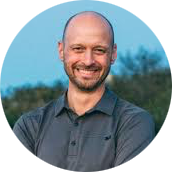 Cory Verner
President & CEO, ONE Audio
Cory Verner is a 16-year veteran in the audiobook industry. He started christianaudio in 2003 with and grew it to be the dominant publisher in the Christian audiobook space with over 3,000 publications to date. His new venture, ONE hopes to change the way publishers create audiobooks. He and his wife Crissy started Verity Audio, a boutique audio production company in 2004. They live with their two boys, Levi and Luke in Sunny San Diego, CA. ONE is a full-service, audiobook partner for savvy, forward-thinking book publishers who want to capture as much royalty as possible while maintaining topnotch quality audio productions without adding specialized staff and the headaches associated with an internal audiobook program. ONE sets itself apart (1 Peter 2:9-10) by living out the work we do on a daily basis.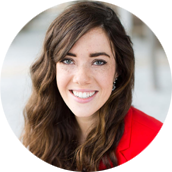 Jenaye White
Senior Publicist, B&H Publishing Group | Emcee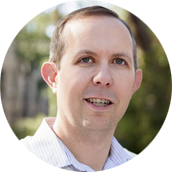 Keith Williams
Bible Editor, Tyndale House Publishers
Keith Williams serves as Senior Editor for Bibles at Tyndale House Publishers. In this role he has had the opportunity to work with authors and teams of talented editorial, design, marketing, sales, and production professionals to create innovative and impactful Bible products over the last 14 years. He lives in Grand Haven, MI with his wife Claudia, who leads the Mission and Belonging efforts at their church-an endeavor to which Keith gladly contributes with much of his free time.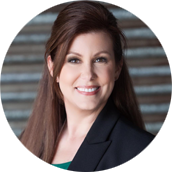 Jennifer Willingham
CEO, EPIC Agency LLC
An expert in developing and marketing content for the family and faith-based audience, Jennifer has 25 years of experience leading public relations and marketing efforts for major brands, newsmakers, publishers, authors, filmmakers and studios. Formerly Associate Publisher and Vice President for the faith division of Simon & Schuster, a subsidiary of CBS Corporation, and VP of Marketing/Publicity for Thomas Nelson Publishers, Jennifer co-founded Icon Media Group and led the firm's film division in its work on the three most profitable faith and family-friendly films in recent years including I Can Only Imagine, 2018's #1 independent film of the year, War Room, a #1 film at the box office, and God's Not Dead, the most profitable independent film of 2014. Jennifer now serves as the CEO of EPIC Agency LLC, a full-service marketing and public relations firm focused on developing innovative ways to reach the coveted family and faith-based consumer demographic, serving studios, publishers, nonprofits, newsmakers and brands.