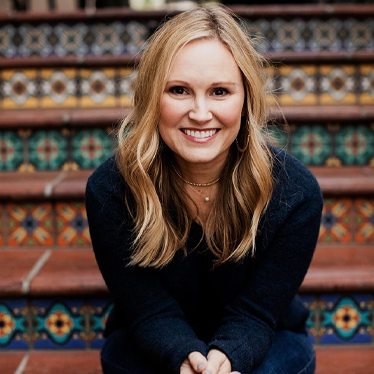 Free Yourself to Thrive in Your Publishing Mission
Jennie Allen, New York Times bestselling author of Get Out Of Your Head
In conversation with bestselling award-winning novelist and radio host, Chris Fabry
With special guest reading by singer-songwriter, author, and Rabbit Room founder Andrew Peterson
If 2020 was a time of upheaval and crisis in the world, then 2021 certainly carries its aftermath of disorientation, disconnection, and isolation. The resulting cultural malaise and individual anxiety impacts each of us personally and professionally. Join New York Times bestselling author Jennie Allen for this interactive discussion that will help you thrive in your professional mission by tending to your mind and spirit. True freedom comes when we refuse to be victims to our thoughts and realize we have already been equipped with power from God to fight and win the war for our minds…. and then flourish in the mission to which we've been called. Jennie Allen is a Bible teacher and founder of IF:Gathering. She is also the author of the #2 ECPA bestselling book in 2020: Get Out Of Your Head: Stopping the Spiral of Toxic Thoughts (WaterBrook). Most recently she has written The Story of God children's book series that help parents give their kids a big view of God. A frequent speaker at national events and conferences, she is a passionate leader, following God's call on her life to catalyze a generation to live what they believe.
Andrew Peterson, author and singer-songwriter, will open this session with a reading from his book, Adorning the Dark: Thoughts on Community, Calling, and the Mystery of Making.
Jennie Allen, New York Times bestselling author of Get Out Of Your Head: Stopping the Spiral of Toxic Thoughts (WaterBrook)
Andrew Peterson, singer-songwriter and author of Adorning the Dark, The Wingfeather Saga series, and The God of the Garden: Thoughts on Creation, Culture, and the Kingdom (B&H Books)
Chris Fabry is an award- winning author of more than 80 books and host of Chris Fabry Live on Moody Radio.