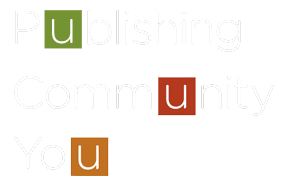 ECPA PUB U ONLINE
October 27 to November 13, 2023
Connection and Training for the Christian Publishing Professional
This year, ECPA PubU will be presented as a series of online webinars, conducted daily from October 27 to November 13, featuring training in several publishing disciplines. This unique training event, gathering practitioners from all corners of the Christian publishing industry, is held online every other year in order to involve as many as possible; and in-person the other years in order to maximize the value of networking.
ECPA PubU Online will bring publishing professionals together in Editorial, Marketing, Production & Operations, Children's Books, Design, and Rights & Licensing—with webinars and master classes taught by industry experts.
Presented on the Whova conference platform, attendees can connect with each other and actively participate in meet-ups. Those registered will have access to all webinars and recordings for one low price.
Training, Connecting, and Inspiring the Christian Publishing Professional

What people are saying about PubU
"PubU is the boost of energy and creativity that we all need each year."

"There is a special place in my heart for the ECPA PubU conference. The care, transparency, and laughter I receive from fellow laborers is refreshing and inspiring."

"The highlight of PubU is the opportunity to catch up with colleagues and friends from across the industry."

"The lobby conversations alone were well worth the cost of the conference."

"The value of PubU is the networking and ability to get to know those in the industry. We share so much in common with each other and love learning together."

"Gathering with other individuals in the Christian publishing industry at PubU was an encouraging experience."

"The emerging leaders track at PubU provided foundational information and a community with other individuals who are equally new to the industry and passionate about publishing."

"It was beneficial to meet like-minded individuals and learn from experts in the industry at PubU."

"The speakers provided not only statistics and overviews but concrete suggestions that were great takeaways for me."

"PubU gathers publishing professionals to help them hone their area of expertise."

"PubU was a very valuable event. I loved the opportunity to learn from industry experts and meet other professionals from the industry."

"The highlight of my time at PubU was meeting others in the industry and being able to connect with and learn from them."

"Being able to bounce new ideas off of people who fully understand your role is invaluable."

"The most significant experience for me was spending time chatting with fellow editors."

"Had a blast hanging out with amazing colleagues."

"I love getting to meet other people in the industry and learn more about how to effectively market our books and reach readers in the growing digital age."

"PubU provides a great opportunity to network with other professionals in the Christian publishing industry."

"In the span of two days you learn about current tools, resources, and trends that might've taken months or years to come across otherwise."

"My first PubU experience was energizing and educational."

"Having worked from home for a number of years, this was an excellent opportunity to meet new friends, catch up with old, freshen my editing skills, and be inspired."

"The highlight of PubU is the valuable knowledge from the sessions and the contacts I meet."

"PubU refreshed me and sparked a desire to exercise my God-given creativity that I haven't felt in years."

"Without exception, the PubU sessions are excellent."

"The plenary sessions are a wonderful opportunity to gather as industry professionals and think about the place of creativity, justice, and theology in the world of Christian publishing."

"The sessions gave us tangible tools to apply to our strategies and got us rethinking how we tackle projects entirely."
Emerging Leader Scholars & Mentor Program
Invest in the new and diverse voices in your organization by nominating them for an Emerging Leaders scholarship to PubU. After PubU, scholars will be matched with an industry veteran for a year-long mentor program.