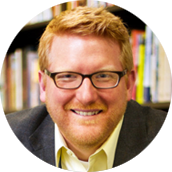 Chad R. Allen
Editorial Director, Baker Books
Chad R. Allen (@chadrallen) is editorial director of Baker Books, a division of Baker Publishing Group, where he has worked for fifteen years. He has been honored to work with such authors as Mark Batterson, Kyle Idleman, Caroline Leaf, Michael Hyatt, John Burke, Phyllis Tickle, and Chip Ingram. He blogs for writers and other creatives at chadrallen.com and has been published in such online places as LifeHacker, The Accidental Creative, MichaelHyatt.com, Goinswriter.com, and The Good Men Project. He's also the creator of Book Proposal Academy, an online course designed to help nonfiction writers build compelling book proposals.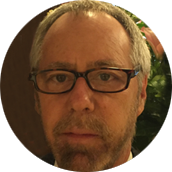 Larry Bennett
Executive Director North America, Nord Compo
Larry Bennett, Executive Director, North America, manages North America for French technology company Nord Compo, the leading supplier of composition and digital services to French language publishers. Prior to Nord Compo, he was President of Distribution at Bookmasters, Inc., where he was responsible for managing the global distribution business, including print and eBooks. Before Bookmasters, he served as Vice President of Digital Print Media at Baker & Taylor, where he was responsible for developing and managing the company's Digital Print Media (print on demand) business worldwide. He is a graduate of the Wharton School of Business at the University of Pennsylvania. Placing a high value on languages, he is a fluent Spanish speaker and speaks conversational French and Italian.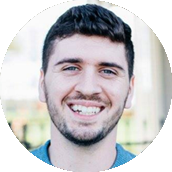 Matthew Boffey
Creative Copy Provider, Moody Publishers
Matthew Boffey (MDiv; BA in communications) is the creative copy provider at Moody Publishers, where he writes for back covers, online descriptions, print and digital ads, e-blasts, and more. He is the editor of several books, a pastoral resident at Holy Trinity Church in Chicago, and a son of the great state of Washington.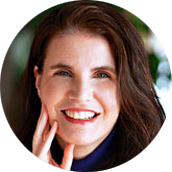 Sharon Garlough Brown
Author of the Sensible Shoes series of novels, a Spiritual Director and formerly a pastor in the Evangelical Covenant Church
Sharon Garlough Brown is a spiritual director and co-founder of Abiding Way Ministries, providing spiritual formation retreats and resources. Her book, Sensible Shoes, was named one of television personality Kathie Lee Gifford's "favorite things" in March 2013. Sharon earned an MDiv from Princeton Theological Seminary. She and her husband, Jack, have served congregations in Scotland, Okahoma, and England, as well as at Redeemer Covenant in Western Michigan.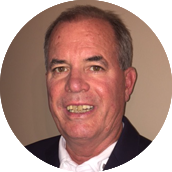 Brad Carey
Seaway Printing
Born in Nuremberg, Germany, Brad Carey grew up in Elmhurst, Illinois and graduated from Western Illinois University in 1979. He has been selling printing for 37 years; with the last 30 years selling book and catalog printing. For the last five years, Brad has sold digital book printing and offset catalog printing for Seaway Printing Company in Green Bay, Wisconsin. He lives in Elmhurst with his wife and two college-aged children. In his free time, he plays 16" softball, rides his bicycle and is active in his local Knights of Columbus chapter.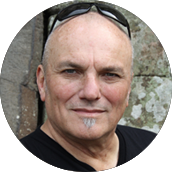 Jim Chaffee
President and Founder, Chaffee Management Group of Franklin, TN
Jim Chaffee has spent the past 40-plus year's focused on entertainment, management, booking and mentoring. In 2001, He founded Chaffee Management Group, a booking/ management company dedicated to establishing national public platforms for artists, actors, and speakers who convey hope and redemption through their art. Over the past 15 years, CMG has managed and booked Donald Miller, Rachel Held Evans, Mike McHargue (Science Mike), Sarah Bessey, Bob Goff, Nadia Bolz-Weber, Jo Saxton, Steve Taylor, and others. In Addition to booking, Chaffee is currently a managing partner in the Why Christian Conference and the Liturgist Gatherings along with producing the popular podcast The Road Back To You...looking at life through the lens of the Enneagram featuring hosts Ian Morgan Cron and Suzanne Stabile.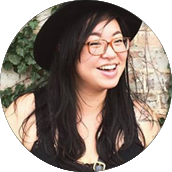 Jane Chao
Director of Digital Services for the Evangelical Covenant Church
Jane Chao is the Director of Digital Services for the Evangelical Covenant Church, where she manages the denomination's web presence and social media. She has worked with a variety of ministries and non-profit organizations, including Moody Publishers, to develop their branding, voice, and online identity. With a passion for analytics and user experience, Jane is a vibrant and insightful Christian leader in the digital space.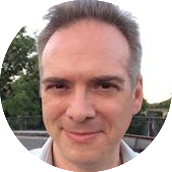 Rob Clements
Senior Key Account Manager, Ingram Content Group
Rob Clements (PhD) is Senior Key Account Manager, Content Acquisition, at Ingram Content Group, where he assists publishers with digital and print on demand distribution strategies. Previously he was managing editor of Regent College Publishing in Vancouver, Canada, where he had the pleasure of publishing his former professors J.I. Packer, Eugene Peterson and Gordon Fee.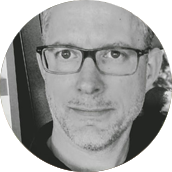 Michael Covington
Founder, FuturePub and Team Lead, Disciplr
With a unique background combining more than 10 years in bookselling, 10 years in publishing and presently leading a technology team for a global Christian non-profit, Michael Covington has a deep understanding of the challenges facing publishers and the new opportunities that the digital age presents. Michael is a Team Lead for Disciplr (a David C Cook company), a certified Scrum Master and founder of FuturePub. Michael and his wife Christina have been married 21 years and have two boys, Nate and Sam at home with them in Colorado.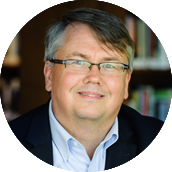 Jeff Crosby
Publisher of InterVarsity Press
Jeff Crosby is an organizational strategist and book geek who loves connecting authors and their ideas to thoughtful, engaged readers throughout the world. He has spent the past 18 years serving as the Associate Publisher and Director of Sales and Marketing at InterVarsity Press and assumed the mantle of Publisher on July 1. Previously, he was executive director of the Association of Logos Bookstores and served as a vice president of sales with Ingram Book Company/Spring Arbor. His writing has appeared in Books & Culture (online), Conversations Journal, Marriage Partnership and book industry trade journals. He is the editor and compiler of Days of Grace through the Year, a collection of meditations drawn from the work of Lewis B. Smedes.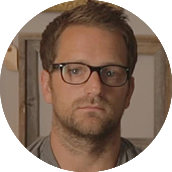 Josh Dennis
Executive Vice President of Creative, Crossway
Josh Dennis is the Executive Vice President of Creative at Crossway. Josh studied Business and Art and received his B.A. from Taylor University in 2002. Josh has worked in a variety of creative roles including Production Designer, Designer, Art Director, and Creative Director. He works with an award winning and talented team at Crossway. In his career he has been able to collaborate with a diverse group of talented creatives including, designers, illustrators, film directors, developers and more.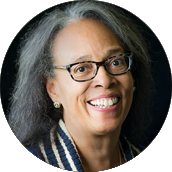 Joyce Dinkins
Executive Editor, Our Daily Bread Ministries
Joyce Dinkins is the executive editor for Our Daily Bread and Our Daily Journey, two flagship devotionals produced by Our Daily Bread Ministries. Prior to her work at ODBM, she served for nine years as managing editor for New Hope Publishers, was a magazine editor for NavPress, and worked many years as a curriculum developer and editor at David C. Cook Publishing. Over the years, she has also been a freelancer for about a dozen Christian publishers, often collaborating on resources for diverse audiences. Before her Christian publishing career, Joyce was a corporate communications manager and marketing writer, as well as a promotional writer at the Chicago Tribune, and a news writer for NBC.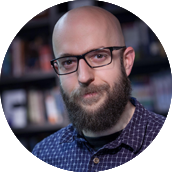 David Fassett
Senior Designer, InterVarsity Press
David Fassett is the senior designer at InterVarsity Press. Since coming to InterVarsity Press seven years ago, he has designed dozens of book covers and a new website. He has also art directed and designed catalogs, marketing collateral, and ads for hundreds of books. He still can't believe he has the privilege of designing book covers for a living. You can see some of what's inspiring him at www.pinterest.com/dfass405/book-covers.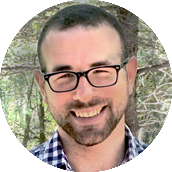 Roger Festa
Publicist at P&R Publishers and Facebook Marketer
Roger Festa holds a BA in Biblical Languages from the Master's college. He is a serial entrepreneur, opening several businesses including a chain of stores that exclusively sold "fancy socks." He combined his love for business and theology at P&R Publishing and has since launched a Facebook Ad agency where he manages close to a $1 Million dollars each month in adspend for his clients.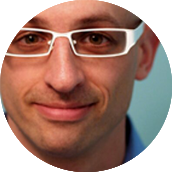 Josh Feit
Creative Director, Evangela Creative
Josh Feit is the Creative Director at Evangela Creative, a design shop dedicated to serving ministries and Kingdom-focused businesses. He believes that the work of the Christian is to create deep beauty with tenacious commitment; only then do we point to the true Creator, the original and best. After hours, Josh is retrofitting an old school bus so he can live and work on the road with his wife and three boys.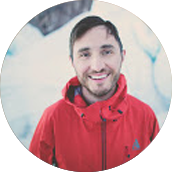 Ryan Frederick
Principal and Creative Director, EMG
Ryan Frederick is the principal and creative director of EMG, based in Seattle and Los Angeles, specializing in web design and meaningful customer engagement. @ryanfred http://emg.co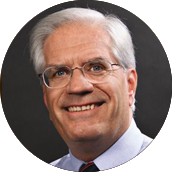 Bob Fryling
Former Publisher, InterVarsity Press
Bob Fryling recently retired as Publisher of InterVarsity Press, having been involved with both InterVarsity Christian Fellowship and InterVarsity Press (IVP) for 48 years. Under his leadership, IVP consistently appeared on the list of "Best Christian Workplaces," bringing diversity to its workplace and diverse voices to the marketplace. Respected for his leadership in various capacities, Fryling is the author of The Leadership Ellipse: Shaping How We Lead by Who We Are. Together with his wife, Alice, he has coauthored Handbook for Engaged Couples, Handbook for Married Couples and Handbook for Parents. Fryling also contributed a poignant chapter on his leadership experience in Transformation of a Man's Heart, which was edited and compiled by Stephen W. Smith.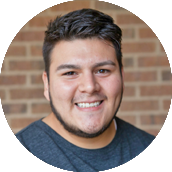 Sebastian Garcia
North America Outreach Manager for Spanish Language, Our Daily Bread Ministries
Sebastian Garcia is the North America Outreach Manager for the Spanish Language at Our Daily Bread Ministries. He is currently working on increasing market presence in the rapidly growing Spanish market and oversees all marketing efforts, acquisitions, and creative direction for Spanish operations. His passion for social justice, equity, equipping, and empowering the body of Christ is at the forefront of all his endeavors.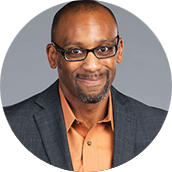 Edward Gilbreath
Executive Director of Communications for the Evangelical Covenant Church and Editor of the Covenant Companion, Chicago, IL
Edward Gilbreath is the author of Reconciliation Blues: A Black Evangelical's Inside View of White Christianity and Birmingham Revolution: Martin Luther King Jr.'s Epic Challenge to the Church. An award-winning journalist formerly with Christianity Today, he currently serves as the executive director of communications for the Evangelical Covenant Church. Visit him at www.edgilbreath.com.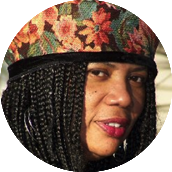 Jan Spivey Gilchrist
Fine artist, author, illustrator, recipient of the Coretta Scott King Award, the Zora Neale Hurston Award, and in November the Women That Soar Award
Jan Spivey Gilchrist's career as a fine artist has spanned a quarter of a century. She has exhibited extensively throughout the United States, Canada, Europe and the Caribbean. Ms. Gilchrist has won numerous awards and commissions throughout her career, including the Coretta Scott King Award for Nathaniel Talking, and a Coretta Scott King Honor Book for Night on Neighborhood Street. This book is also a Reading Rainbow Book. Ms. Gilchrist has also written picture books which she also illustrated, including Obama: The Day the World Danced, the first picture book in the U.S. about the historical election. She also wrote and illustrated Indigo and Moonlight Gold and Madelia. Indigo and Moonlight Gold is treasured by many for its sensitive and moving text, as well as the striking illustrations, and Madelia is a beautifully illustrated story of an artistic young girl.
Ms. Gilchrist has illustrated many of Eloise Greenfield's books, including several award winners. The Great Migration: Journey to the North was named a 2012 Coretta Scott King Author Honor Book, an ALA Notable Children's Book, a Booklist Editors' Choice 2011 selection as well as a 2012 Booklist Top 10 Black History Book, an IRA/CBC Teachers' Choice, a Notable Children's Trade Book in the Field of Social Studies (NCSS/CBC), and on the New York Public Library Books for the Teen Age. The Great Migration was also a 2012 CCBC Choice, among the Chicago Public Library's 2012 Best of the Best Books and Bank Street's 2012 Best Children's Books of the Year and nominated for the Georgia Children's Book Award as well as a NAACP Image Award. In the Land of Words was named a 2005 Notable Children's Book in the Language Arts (Children's Literature Assembly/NCTE). When the Horses Ride By and The Friendly Four were chosen for the CCBC's (Cooperative Children's Book Center's) 2007 Choices. The Friendly Four was included on the 2007 Texas 2x2 Reading List for ages 2 to grades 2. The Girl Who Buried Her Dreams in a Can dominated Amazon as the #1 Hot New Release in Children's Africa Books as well as in Children's Women Biographies, and it was also a CBC/NCSS Notable Social Studies Trade Book. Yafi's Family won a Skipping Stone Award, a Mom's Choice Award and was a finalist in the Midwest Book Awards.
Furthermore, her collaboration with Ashley Bryan on the book, My America, featured in The Road to the White House, has been the inspiration for the Bryan/Gilchrist Collaboration Award, given to the children who can best work together on a collaborative enterprise.
Ms. Gilchrist is also the winner of the Zora Neale Hurston Award, the highest honor given by the National Association of Black Storytellers, Inc. In November 2016, she is being honored with a 2016 Women That Soar Award.
Other works by Ms. Gilchrist have appeared on national television, and her illustrations have been featured or reviewed in the New York Times, Boston Globe, the Washington Post, the L.A. Times, USA Today, the Chicago Tribune, Ebony Magazine, and others. She was inducted into the International Hall of Fame for Writers of African Descent in October of 2000. She was also inducted into the prestigious Society of Illustrators in 2001.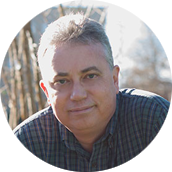 Terry Glaspey
Senior Acquisitions Editor for Harvest House Publishers
Terry Glaspey is a senior acquisitions editor at Harvest House Publishers and the author of over a dozen books, including 75 Masterpieces Every Christian Should Know, Not a Tame Lion: The Spiritual Legacy of C.S. Lewis, The Book Lover's Guide to Great Reading, and Bible Basics for Everyone. He speaks regularly on issues related to spirituality and the arts, writing, and other topics. Terry is a recipient of the AWSA "Editor of the Year" award and has worked with numerous bestselling and award-winning authors. He blogs at terryglaspey.com.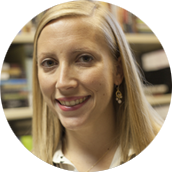 Alisse Goldsmith-Wissman
Publicity Manager, InterVarsity Press
Alisse Goldsmith-Wissman is the publicity manager at InterVarsity Press, where she creates media campaigns and overall promotional strategy for IVP's general and academic lines. She's worked on hundreds of books during her time at IVP, including those by thought-leaders like Andy Crouch, Brenda Salter McNeil, Makoto Fujimura, Kent Annan, Rachel Marie Stone, and Os Guinness. A book-lover to her core, she will still wait in line at midnight for the latest release from J.K. Rowling.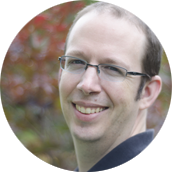 Sean Harrison
President and Founder, Black Earth Group
Sean Harrison has been designing, implementing, and training people to use better publishing systems since 1999. These include systems to better integrate editorial and typesetting, print and digital production, ebook development for complex books and study Bibles, the production of app data, scripting Word and InDesign, and developing content-based web applications. After serving with Tyndale House Publishers for 18 years, Sean launched Black Earth Group in early 2015 in order to help a wider variety of publishers and authors. Sean loves publishing, he loves the technologies of publishing, and he loves helping his colleagues enjoy doing their work better. He also enjoys photography, writing, and playing music with family and friends. Sean lives in northern Illinois with his amazing wife Lauran and their daughters. Email: sah@blackearthgroup.com Twitter: @saharrison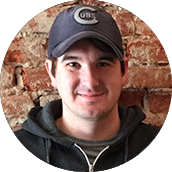 Parker Hathaway
Marketing Manager/Academic and Library, InterVarsity Press
Parker Hathaway is the Marketing Manager/Academic and Library for InterVarsity Press. Previously, he held the position of Audience Development Specialist for Church Leaders at Moody Publishers, and for a brief time had also served as an Amazon specialist where he kept tabs on the changing tones of the world's largest retailer. Parker publishes weekly on all things marketing at www.parkerhathaway.com. @Parkerhathaway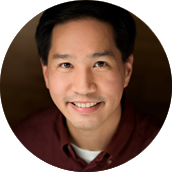 Al Hsu
Senior Editor for IVP Books, InterVarsity Press
Al Hsu (pronounced "shee") is senior editor for IVP Books at InterVarsity Press, where he acquires and develops books in such areas as culture, discipleship, church ministry and global mission. In his two decades at IVP, he has worked with over 200 authors and published over 250 titles, including award-winning books by Os Guinness, Andy Crouch, Soong-Chan Rah, Rachel Marie Stone, Richard Twiss, Mae Cannon and Michael Card. Al holds a PhD from Trinity Evangelical Divinity School and a master's from Wheaton College Graduate School, and has served as a columnist for Christianity Today magazine. He is the author of three books: Grieving a Suicide, The Suburban Christian and Singles at the Crossroads. He lives in the western suburbs of Chicago with his wife and two sons.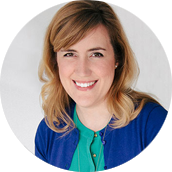 Kristen Ingebretson
Senior Art Director, HarperCollins Christian Publishing
Kristen Ingebretson is a Senior Art Director at HarperCollins Christian Publishing. During her 10 years at HarperCollins, she has designed covers for a wide range of genres, from cookbooks to biographies, Bibles to science fiction. For the past 5 years she has focused on art directing all of HCCP's fiction titles and become well-versed in Amish costuming. Kristen enjoys keeping up with current trends in cover design, reading, and creating hand-lettered artwork for her Etsy store.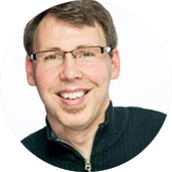 Jeffery James
Creative Director and Principal of Spire2 Communications
Jeffery James brings a background in branding, identity development, print and direct mail, email marketing and web development to his role as Creative Director and Principal of Spire2 Communications. His recent projects include branding and content marketing for speaker/author Ruth Haley Barton.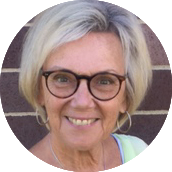 Cindy Kiple
Art Director, InterVarsity Press
Cindy Kiple has been a graphic designer for over 30 years. She's been designing book covers in the Christian publishing arena for 22 years. She has been the art director at InterVarsity Press for the last 14 years.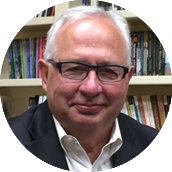 Phil Knight
General Manager, Color House Graphics, Inc.
Phil Knight serves as the General Manager at Color House Graphics. Located in Grand Rapids, MI, CHG is a book manufacturing company that focuses on offset print and digital books. With many years in the field of marketing, sales, and book manufacturing, Phil brings experience and perspective to the key functions within the manufacturing and publishing industry. pknight@colorhousegraphics.com., LinkedIn: www.linkedin.com/in/philknight1, Twitter: @Kni_Phil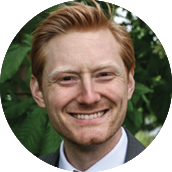 Jeffrey Kranz
Co-founder of Overthink Group
Jeffrey is co-founder of Overthink Group, a content marketing and strategy agency based in Bellingham, WA. He helps organizations establish their identities online, rally an audience, and get results. His agency has done work for Zondervan, Concordia Publishing House, and David C Cook.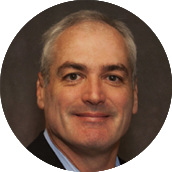 Paul LaCroix
Twin Rivers Paper Company
Paul LaCroix is a seasoned paper industry veteran with 25+ years of experience in manufacturing and distribution at well-known companies including Twin Rivers Paper Company, Unisource and Georgia Pacific. Over the years, he has built strong relationships with North America's largest printers, publishers, and corporations, using paper as a lever to drive supply chain efficiency and innovation. With a focus on religious publishing, Paul understands first-hand the unique challenges and requirements of this highly specialized market and welcomes the opportunity to serve as an industry resource.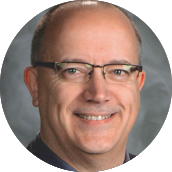 Pete Larson
Owner and President, Bethany Press International
Pete Larson is the owner and President/CEO of Bethany Press International Inc., and has been in the book printing industry for over 17 years. Prior to book manufacturing, he held management roles in advertising and customer service in Michigan, Wisconsin and Minnesota. He is a graduate from the Michigan Technological University School of Business with a degree in Personnel and Industrial Relations.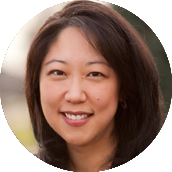 Helen Lee
Associate Editor, InterVarsity Press
Helen Lee is director of marketing (effective 10/3/16) at InterVarsity Press. She has previously served as an acquisitions and developmental editor at IVP and as well as an editor at Christianity Today and has won multiple awards for her reporting and writing. She is also the author of The Missional Mom. Helen is an entrepreneur at heart and co-founded the Best Christian Workplaces Institute in 2002, which continues today to highlight Christian organizations that excel in their human resource practices. She is a frequent conference speaker, particularly regarding issues of race and reconciliation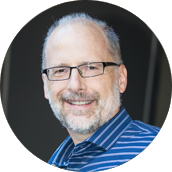 Mickey Maudlin
Senior VP, Executive Editor, HarperCollins
Michael G. Maudlin (Mickey) is executive editor and senior vice president at HarperOne, the religion/spirituality imprint of HarperCollins. He works with many leading spiritual authors, specializing in those writers who others look to refresh, renew, deepen, overturn, and redefine the religious status quo—such as Rob Bell, N.T. Wright, Barbara Brown Taylor, Archbishop Desmond Tutu, James Martin, Lauren Winner, and others. He also works with the C.S. Lewis Estate in publishing 27 Lewis titles. Mickey has spent over thirty years in religious publishing, including fourteen years at Christianity Today and six years at InterVarsity Press.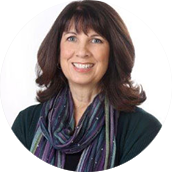 Carolyn McCready
Executive Editor for Zondervan Trade Books
Carolyn McCready joined the publishing industry over twenty years ago after a few years as a book buyer and manager for a bookstore chain in Seattle. She has worked with some of the most influential Christian authors, including Stormie Omartian, Shane Claiborne, Kyle Idleman, and Shauna Niequist. Her current position is as executive editor for Zondervan Trade books where she works to acquire and develop new authors. Her real love is finding new and fresh voices speaking honestly about the intersection of faith, love, and real life, and she is constantly amazed by the power of books in her own life.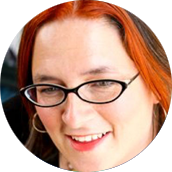 Kristen McLean
Director of New Business Development, Nielsen Book
Kristen McLean is the Director of New Business Development at Nielsen Book, a part of Nielsen Entertainment, where she is responsible for developing new lines of revenue from existing products, as well as the creation of new initiatives that expand Nielsen's value to its publishing clients. She is a twenty-year veteran of the publishing industry, where her career has spanned many roles including frontline retailing, merchandising, buying, field sales, marketing, and business development which gives her an unusually deep perspective as a market analyst. In 2015 she launched the Nielsen Christian Summit, and she continues to oversee both the Children's and Christian verticals for Nielsen Book.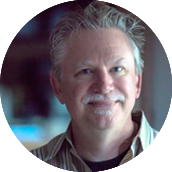 Terry Musclow
Business Development Manager, Dickinson Press
Terry Musclow is one of the business development managers at Dickinson Press - a leading book manufacturer. In his earlier years, he was second generation and president of a family print shop which he sold in 1997. Being born and raised in printing and working in estimating, customer service and sales/listening, has given Terry unique insight in helping people spec print for quality, price, risk management and production predictability / repeatability needs.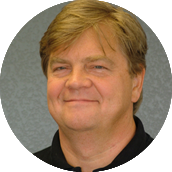 Ken Petersen
VP and Publisher, Our Daily Bread Ministries, USA
Ken Petersen is a veteran of book publishing, having worked for Tyndale House Publishers, WaterBrook Multnomah (a division of Penguin Random House), and, currently, Our Daily Bread Ministries (Discovery House). He has held various positions, including acquisition director, editor-in-chief, publisher, and VP. Ken has written numerous books in the categories of memoir, motivation, self-help, and theology. In the fall of 2015 he collaborated with NFL player Benjamin Watson (New Orleans Saints) in a book on racism, Under Our Skin. He's also the author of Prayer Points, a devotional, and most recently he worked with WNBA and Olympic basketball champion Tamika Catchings in her bio-memoir, Catch a Star. He lives with his wife, Rita, in Colorado Springs, Colorado.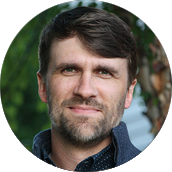 Erik Peterson
Creative Director, Moody Publishers
Erik Peterson serves as creative director for Moody Publishers in Chicago. Before Moody, he was on the design team at Tyndale House Publishers for eight years. He's interested in how design shapes the production, marketing, and editorial process of creating books.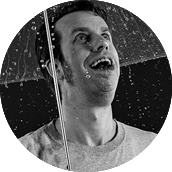 Dean Renninger
Art Director, Tyndale House Publishers
Dean Renninger has served as an art director at Tyndale House Publishers for fifteen years. He helps lead a team of 20 creatives as they design a wide variety of books and Bibles. Dean has more than twenty years of publishing experience, including designing a mid-sized city newspaper and two monthly magazines. Dean finds inspiration in the everyday beauty of his family, faith, and the world around him.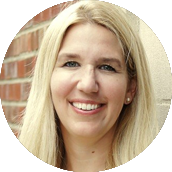 Caryn Rivadeneira
Author
Caryn Rivadeneira loves to write—unless it's a short bio. But when pressed, Caryn will tell you she's the author of six books (and two on the way!), including Broke: What Financial Desperation Revealed About God's Abundance (IVP) and The Story of Noah's Ark (SparkHouse Family), which marks her entrance into children's literature. Caryn is a regular contributor to Christianity Today's Her.meneutics and Aleteia's For Her. When not writing, Caryn hangs out with her husband, their three kids, and their beloved rescued pit bull.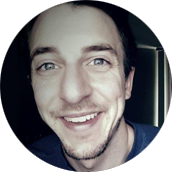 Marty Schoenleber
eCommerce and Sales Analytics Manager
Marty Schoenleber is the eCommerce and Sales Analytics Manager at InterVarsity Press. Marty has over ten years of experience in publishing and data analytics, spreading across K-12 education, library, and trade sales. He has spent the last three years looking at sales projection models and ROI on traditional marketing materials. He joined IVP in 2015.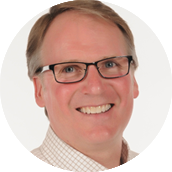 Tim Shoemaker
Author and Speaker
Tim Shoemaker is the author of eleven traditionally published fiction/non-fiction books and is a popular speaker at conferences around the country. Code of Silence, book one of his contemporary suspense series, was included in the Booklist Online "Top Ten Crime Novels for Youth" list. Happily married for over thirty-six years, Tim has three grown sons and still loves doing volunteer youth work.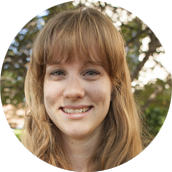 Melissa Swierenga
Market Research & Sales Analyst
Melissa Swierenga is a professional D2C market research and sales analyst with extensive experience focused on targeted marketing reports and comparative sales research. She has served as a key influencer for the sales and marketing teams at InterVarsity Press since 2014.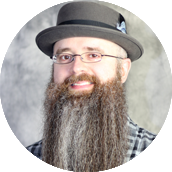 Joshua Tallent
Director of Outreach & Education, Firebrand Technologies
Joshua Tallent, the Director of Outreach and Education at Firebrand Technologies, is an expert in metadata and eBook development and an acclaimed teacher and guide on digital publishing. In addition to heading up training and outreach efforts for Firebrand, Joshua serves on multiple industry committees and working groups and teaches in-depth workshops and sessions at publishing conferences throughout the year. He also leads the development of FlightDeck, the most robust EPUB quality assurance tool available. Twitter: @jtallent, @firebrandtech