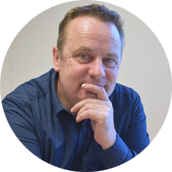 Paul Abspoel
Publisher, Het Boek and Ark Media, a part of Royal Jongboed in the Netherlands
Paul is responsible for Het Boek (Biblica) Bible publications and all titles published under the publishing name Ark Media. Since January 2018 Ark Media Is an integral part of Royal Jongboed in Heerenveen, the Netherlands. Ark Media publishes Christian books for all ages, both fiction and non-fiction. They publish for the Dutch language area consisting of the Netherlands, the Flemish part of Belgium, Surinam and the Dutch Antilles. Ark Media is well-known for Children's Bibles and Bible story books. Often they cooperate with foreign publishing partners in the production of international co-editions. For adults they have books on Christian Living, Bible Study, calendars, diaries, devotional books and novels. They are also well-known for their gift book and greeting card program (Morgensterkaarten). As a Publisher, Paul keeps in touch with (inter)national partners by visiting book fairs.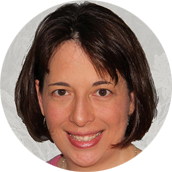 Stacey Altemari
Senior Manager, Consumer Insight at HarperCollins Christian Publishing
Stacey is responsible for delivering targeted information about consumer purchasing behaviors, motivations, and preferences to better serve authors, product development, and marketing decisions. When she's not working on surveys or analyzing data, Stacey enjoys hanging out with her favorite feline, Louie, and reading a good book with a good cup of coffee.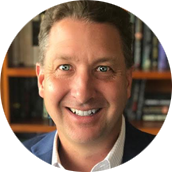 David Barker
Executive VP and CMO, ReaderLink
David Barker is the Executive Vice President and Chief Marketing Officer for Readerlink Distribution Services and the President of ReaderLink Digital. He has been with ReaderLink for seven years and has served in a variety of sales roles within the organization. Readerlink Distribution Services, LLC is the largest full-service book distributor to non-trade booksellers in North America, selling approximately one out of every three trade books, and is a recognized leader in distribution logistics, value-added category management services, field services and business analytics. Prior to ReaderLink, David was the Senior Vice President of Marketing & Merchandising for Infinity Resources, Inc., where he lead the launch and operation of several ecommerce websites selling DVDs, CDs, Video Games and Books, including DeepDiscount.com and CriticsChoiceVideo.com and CollectorsChoiceMusic.com.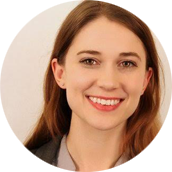 Jolene Barto
HarperCollins Christian Publishing, Audio Sales
Jolene Barto is Audio Sales Marketing Manager at HarperCollins Christian Publishing, where she works alongside publishing teams to market over 300 audiobook titles per year. She has worked on campaigns for numerous New York Times bestselling authors' audiobooks, such as Max Lucado, Lysa TerKeurst, and Rachel Hollis. She lives in Nashville, Tennessee with her husband, son, and two fluffy animals.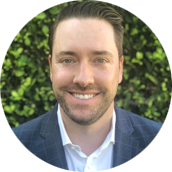 Anthony Bean
Senior Account Executive, SoapBoxSample
Anthony is based in Los Angeles and has 13+ years experience helping his clients accomplish their research goals in many industries including publishing, automotive, entertainment, and financial services. When he's not on conference calls and visiting clients, Anthony is busy entertaining his 9 month old daughter, Charlotte, who still thinks he's pretty funny.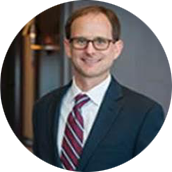 Julian Bibb
Attorney, Waller Lansden Dortch & Davis, LLP
Julian Bibb is an attorney with Waller Lansden Dortch & Davis, LLP, and assists clients with intellectual property issues ranging from brand management, including trademark and copyright registration, maintenance and enforcement; to data security and data privacy; to software licensing and an array of business contracting needs. Julian advises publicly traded and privately held companies in the healthcare, information technology, web technology, science, retail, hospitality, entertainment and manufacturing industries. Julian received his J.D. from The University of Alabama School of Law; an M.A. from the University of North Carolina at Chapel Hill; and a B.A., magna cum laude, from Sewanee—The University of the South. He is a member of the Nashville, Tennessee, and American Bar Associations; a member of the International Trademark Association and the INTA Bulletin Committee: Features Subcommittee; the Williamson County Bar Association; and Lawyers' Association for Women—Marion Griffin Chapter.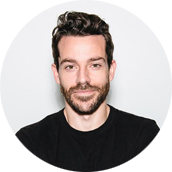 Matt Burch
VP of Strategy at Paramore Digital
Matt leads brand strategy and content approach at Paramore Digital, a creative ad agency owned by Osborn Barr. Burch's digital and editorial background is long and diverse: he's worked in story development under Oscar and Emmy-winning filmmakers, and previously served as a Digital Producer for AOL and Bravo TV, where he created social and web content for Top Chef, Watch What Happens Live, The Real Housewives, and several other hit shows starring spray-tanned protagonists. At Paramore, Burch has been the creative lead on key agency accounts including LinkedIn, LifeWay, YWCA, Vanderbilt, and Discipleship Ministries. He has two kids, two dogs, one wife, one mortgage, and one unrelenting case of existential dread that he and his analyst are working on. He is AAF-Nashville's 2018 Copywriter of the Year.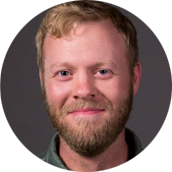 Aaron Camp
International Licensing Manager, Crossway
Aaron Camp is the International Licensing Manager at Crossway Books, overseeing Digital Licensing, Audio Book, ESV Audio, and translation rights. Aaron works with Crossway's Sr. VP of Ministry and Licensing to help develop policies that serve to protect their content, while simultaneously seeking to expand the reach of Crossway products on all available platforms. He has been at Crossway for over 8 years.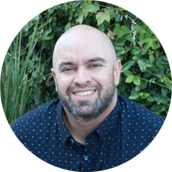 Mike Chavarria
Director of Business Development, SoapBoxSample
Mike has an extensive background in Market Research with over 10 years in the industry. He was recently promoted to Vice President of Business Development at SoapBoxSample. Mike has distinguished himself as an expert in high touch research approaches, including Insight Communities, Mobile Research, and Digital Passive Metering. In his free time you can find Mike spending time with his wife and baby, lifting weights, or cheering on his 49ers, Warriors, and A's.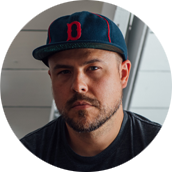 Don Clark
Artist, Founder of Invisible Creature
Don Clark is an artist and the cofounder of Invisible Creature, a widely respected and award-winning design studio in Seattle. Over the years, Don has worked with clients such as Pixar, NASA, Target, Nike, Lego, and Wired magazine. His career started in the music industry designing music packaging and he has received four Grammy nominations for his work in that field. Don illustrated his first book, The Biggest Story, in 2015 with Crossway. He has since illustrated a couple of other books for kids, most recently The Incredibles 2, which is part of the Golden Books series. Don lives with his wife and their three children on a small ranch just outside of Seattle's city limits.
Tyler Deeb
Designer and Owner of Misc. Goods Co.
Tyler Deeb is a designer and owner of Misc. Goods Co. His collection of work ranges from client based to personal. Tyler is self-taught with skills in print, identity, and product design. His work has been recognized by Fast Co., How magazine, Monocle magazine, 99U, Esquire, Boing Boing, Martha Stewart, Uncrate, etc. Tyler launched Misc. Goods Co. in 2013 after a successful Kickstarter campaign that raised funds to produce handcrafted, individually designed decks of playing cards. The campaign became the most successful of it's kind at that time, which allowed Deeb to quickly add new products to his company's lineup. Since 2013, he has built a successful business, providing customers with quality leather goods, solid colognes, flasks, and various prints manufactured in America. More information about Misc. Goods Co. and their latest products is available at misc-goods-co.com. For questions or interview requests, email info@misc-goods-co.com.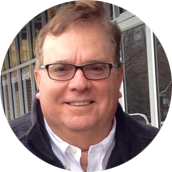 Bob DeMoss
Veteran publisher and NYT bestselling author
Bob DeMoss is a New York Times bestselling author of more than 40 books. With 30+ years of publishing experience, he has served as Associate Publisher at HarperCollins Christian Publisher, Founding Editor-in-Chief of Regnery Faith, and most recently Vice President of Content and Product Development at Focus on the Family. He and his family live in Franklin, TN.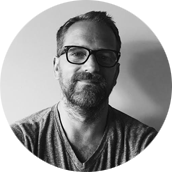 Josh Dennis
Executive Vice President of Creative, Crossway
Josh Dennis is the Executive Vice President of the Creative Division at Crossway. He has worked in a variety of creative roles at Crossway, including Production Designer, Designer, Art Director, and Creative Director. In his current role, he works with a talented group of award-winning creatives. Over the course of his career, he has been privileged to collaborate with a diverse group of designers, illustrators, film directors, web developers, and more. He lives with his wife and three boys in Wheaton, Illinois, is interested in art, architecture, design, and film, and loves the Chicago Cubs. He enjoys spending time with his family, being active, and being outside.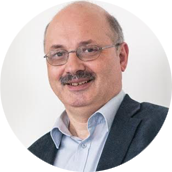 Hans-Werner Durau
Director of Licensing & Subsidiary Rights, HarperCollins Christian Publishing
Hans-Werner Durau is the publisher of SCM Verlagsgruppe which includes SCM, SCM R. Brockhaus, and SCM Hänssler. The publishing group has offices in both Western and Southern Germany. Hans is also the chairman of the VEB, the association for Christian publishers and bookstores in Germany. He was formerly the Chief Editor for R. Brockhaus Verlag, and has worked in publishing with responsibilities in Bibles, Reference Works, and Bible software.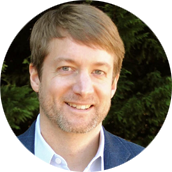 Rob Eagar
Founder and Marketing Expert, Wildfire Marketing; Author of Sell Your Book Like Wildfire
Rob Eagar is a marketing expert who has helped books hit the New York Times bestseller list three different ways, including frontlist fiction, frontlist non-fiction, and backlist non-fiction. He has coached more than 450 authors and consulted with over ten ECPA publishing houses. Rob's bestselling clients include Lysa TerKeurst, DeVon Franklin, Wanda Brunstetter, Dr. John Townsend, Dani Pettrey, and many others. He is the author of "Sell Your Book Like Wildfire" published by Writers Digest. For more information, visit: www.RobEagar.com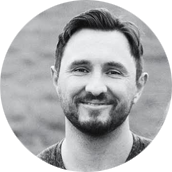 Ryan Frederick
Founder, EMG
Ryan is the founder of EMG (www.emg.co), a boutique design agency that specializes in building beautiful websites and tools that help authors and publishers. Since 2012, Ryan and his team have built hundreds of book landing pages for most of the major Christian publishing houses in the United States. His passion for the world of publishing doesn't end with web development. Ryan and his wife Selena are also the authors and founders of Fierce Marriage (FierceMarriage.com), an online marriage ministry dedicated to pointing couples to Christ and infusing them with Gospel-purpose. Ryan, Selena, and their two girls live in the Pacific Northwest where they get to enjoy the wonders of both mountains and ocean alike.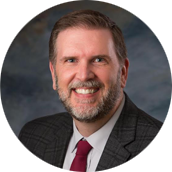 Franklin Goldberg
Senior Director of Marketing, HarperCollins Christian Publishing
Franklin is a Journey Mapping enthusiast with 20 years' experience optimizing customer experiences in publishing, software, ecommerce, and retail sectors. His team at HCCP uses comprehensive Journey Mapping strategies on all product launch campaigns. This method has created exponential growth in customer engagement and it enables the team to raise the bar with every campaign. Franklin shares accessible, easy-to-apply tips and case studies on his blog, JourneyMappingWorks.com.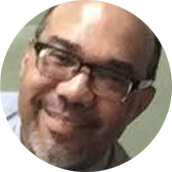 Frank Gomez
Associate, Goodwill Rights Management Corp.
With 15 years in religious publishing, Frank is responsible for outbound communications and outreach, promoting the titles of Goodwill Rights Management's clients to the global publishing community. Since 2003 the mission of Goodwill Rights Management has been to create a marketplace for our clients and others so that through the publishing of God-honoring Christian literature believers around the world can be strengthened in their faith.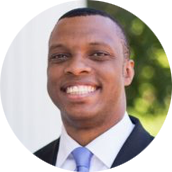 Theon Hill
Assistant Professor of Communication at Wheaton College
Theon E. Hill (Ph.D., Purdue University) is an Assistant Professor of Communication at Wheaton College. He studies the intersections of race, religion, and politics in American culture. His work has appeared in numerous scholarly journals and edited collections along with popular outlets like Christianity Today.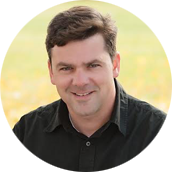 Christopher Hudson
President, Hudson Bible and Partner, Peachtree Editorial Services
Christopher Hudson is President of Hudson Bible and partner of Peachtree Editorial Services. Hudson Bible manages complex projects that help people read, engage, and apply the Bible. Peachtree Editorial Services specializes in proofreading the Bible.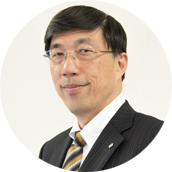 Sninichi Iwamoto
President, Word of Life Press Ministries, Japan
Right after graduating from college, Mr. Iwamoto started working for Word of Life Press Ministries in 1983. He started his first role as a business manager, going around various churches to share about WLPM, and then he became Vice President in 2012, and then became President of Word of Life Press in June, 2017. Word of Life Press Ministries (WLPM) began in 1950 as a literature evangelism committee of missionaries of The Evangelical Alliance Mission (TEAM). In 2017 Sninichi Iwamoto succeeded Mr. Tago as president. WLPM has grown into Japan's largest Christian publishing, retailing, and distributing enterprise with a staff of 100 Japanese evangelical Christians from 30 denominations. It includes ministries that publish Bibles, books, music, CDs, DVDs, computer software, Christian magazines, tracts, gifts, cards, and a weekly newspaper. Over 700 titles are in print at any one time and 60-80 new titles a year are published.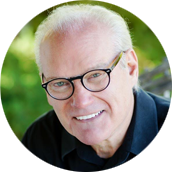 Jerry B. Jenkins
Best-selling Author
Jerry B. Jenkins is the author of more than 195 books with over 70 million copies sold. Most known as the writer of the Left Behind series, he has had 21 titles reach the New York Times bestseller list, 7 debuting at number one. His writing has appeared in TIME, Reader's Digest, Parade, Guideposts, Writer's Digest, and dozens of other magazines. Jerry has written biographies with Hank Aaron, Walter Payton, Nolan Ryan, Bill Gaither, and many others. He also assisted Billy Graham with his autobiography, Just As I Am, which Jerry considers "the privilege of a lifetime." Jerry teaches writing through his Jerry Jenkins Writers Guild at JerryJenkins.com.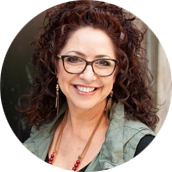 Stacy Kennedy
Digital Marketing Strategist, Red Bird Social
Helping authors, musicians, non profits, and small business owners stay focused on what makes them tick while leveraging the power of social media marketing is Stacy's great passion. What started out as a love of being social on social media turned itself into a profession in 2010 when she experienced the power of digital media and how it could be leveraged as a megaphone that helped exponentially grow her clients' businesses. The ever-changing digital marketing landscape continues it's fast-paced trajectory since her days managing the social media for Love and Respect Ministries, FaithGateway, ChurchSource, Study Gateway, and HarperCollins Christian Publishing, and keeping up with the newest trends is what floats her boat! Since no single approach is right for every client, Stacy enjoys working with clients to develop and execute strategy around sales funnels, lead generation and content creation to tie the business goals in with their social media goals. Above all else, Stacy is the happy wife of Rodney and mom to a fiery, hilarious, redheaded preschooler Joshua! Grateful to have begun building their family through adoption, they are hoping to add another soon! She also craves good books, great coffee, and spontaneous adventures.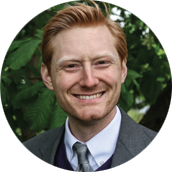 Jeffrey Kranz
Co-founder, Overthink Group
Jeffrey runs Overthink Group, a content marketing and strategy agency. He's been marketing to Christian audiences since 2010, and combines his obsessions with the Bible and education to help publishers, ministries, church extension funds, and software companies engage their audiences. He spends most days hiding from direct sunlight in the cloud-swaddled town of Bellingham, WA.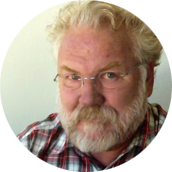 Klaus Krogh
Founder and CEO, 2K/DENMARK
Klaus E. Krogh, together with his wife Liv, founded 2K/DENMARK (then named 2Krogh), back in 1987 after his 7-year employment at the Norwegian Bible Society. Since then he has been partner and CEO of the graphic design company, that today offers a range of services, both digital and in printed media. His company works with publishers around the world and have over the years specialized in font-design, design and typesetting of highly complex texts, among which the Bible holds a prominent and prestigious position. "My greatest achievement is that the company survives by insisting on delivering the highest quality possible. That also tells a story about our customers."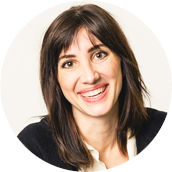 Brittyne Lewis
Head of Product, LibreDigital
Brittyne has worked in the publishing industry since graduating from the University of Texas at Austin with a Bachelors degree in English. She has worked directly with global publishers in various capacities at LibreDigital over the past 8 years. She has a diverse background in managing software engineering projects, book publishing accounts and relationships with major retailers, and product development. Prior to LibreDigital Brittyne worked as a copywriter and editor for an imprint distributed by Elsevier. In her role as Head of Product, Brittyne drives the development of products and solutions to meet publishers' needs by anticipating market requirements, listening to publishers, and monitoring the industry and trends. She maintains the product roadmap for the company across solution sets for both Books and Magazines and manages the entire product line life cycle.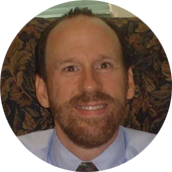 Mike LoRusso
Vice President of Sales, LSC Communications
Mike has been spent over 35 years working in the Book & Bible Publishing and Manufacturing industry. He has filled numerous roles during that time including manufacturing/operations, production planning and scheduling, customer service, sales, and senior management. Currently Mike has executive sales responsibility for LSC Communications in its role as a provider of supply chain services to the Religious Publishing Market. LSC Communications is the largest book manufacturer and distributor in North America and, along with its international partnership with RRD Asia, is a global leader in book supply chain management and content management in new and traditional media.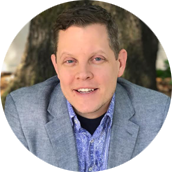 David Loy
CEO, Leverage Creative Group
For more than 15 years, David Loy has been consulting for large corporations as well as with individual message-based brands, and everything in between. He has helped authors to create New York Times bestselling books, as wells a numerous six-figure online product launches. David is an in-demand consultant with proven results in areas such as branding, online product creation, paid speaking engagements, publishing strategy, podcasts, webinars, and how to build a successful online business. In addition to being CEO of Leverage Creative Group, David sits on the Board of Directors for a non-profit ministry and he previously served on the Advisory Board for the local Better Business Bureau as well as the Board of Directors for the local Chamber of Commerce. David and his wife, Stephanie, have been married since 2006 and they live in Franklin, TN.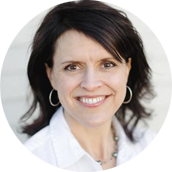 Ami McConnell
Writer and NYT bestselling editor
Ami McConnell is a Nashville-based writer and editor. She has served as both Editor-in-Chief and Vice President of Howard Books at Simon & Schuster and as an acquiring editor for HarperCollins. She's acquired and edited numerous New York Times and USA Today bestsellers and award-winning commercial fiction and nonfiction books. She's edited works by Colleen Coble, Ted Dekker, Karen Kingsbury, Max Lucado, Frank Peretti, and William Paul Young among others. McConnell served on the Advisory Board of The Buechner Institute at King College and is an active member of the Women's National Book Association. She founded and directs WriterFest Nashville. She's also the co-author with Candace Cameron Bure of the USA Today bestseller Kind Is the New Classy (HarperCollins).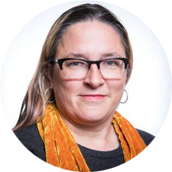 Kristen McLean
Executive Director of Business Development, NPD Book
Kristen McLean is the Executive Director of Business Development at NPD Book, a part of The NPD Group. With more than 20 years of experience in the publishing industry in roles including retailing, sales, marketing, and industry advocacy, she oversees research into the consumer behavior of readers, and she is NPD Books' in-house specialist on both the Children's and the Christian markets. She is the editor of the recent ECPA Landscape Survey of Book Buying Trends in the Christian Market. As part of her role as an industry strategist, Kristen speaks extensively on issues facing the publishing world including the effect of technology and culture on books and reading, and evolving models for publishing. Kristen is deeply interested in the confluence of consumer behavior, technology, literacy, and global information in the Digital Age.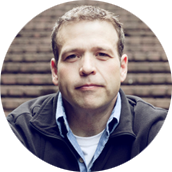 Donald Miller
CEO of StoryBrand and author
Donald Miller is the CEO of StoryBrand and every year helps more than 3,000 business leaders clarify their brand message. Combined, Don's books have spent more than a year on the New York Times Bestsellers list. His books include: Blue Like Jazz, A Million Miles in a Thousand Years, and Scary Close. Don is widely considered one of the most entertaining and informative speakers in the world. His audiences are challenged to lean into their own story, creatively develop and execute the story of their team, and understand the story of their customers so they can serve them with passion. Don's thoughts on story have deeply influenced leaders and teams for Pantene, Ford/Lincoln, Zaxby's, Chick-fil-A, Steelcase, Intel, Prime Lending and thousands more.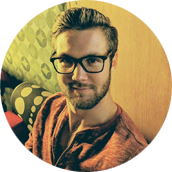 Michial Miller
Christian Account Specialist, NPD Book
Michial Miller is an account manager for NPD Book, and works with Christian, academic, professional, and medium to large trade publishers. Starting his publishing career as an editorial assistant at Upper Room Books, his last position was working Ingram Content Group as an account manager for Lightning Source, Coresource, and Ingram Book Company. Michial has a passion for the publishing industry and reading the books they produce.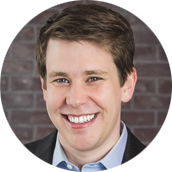 Chase Neely
Chase Neely, PC and Leverage Creative Group, Inc.
Chase handles intellectual property, entertainment, and corporate formation law issues for a variety of clients in the music, publishing, and film industries, including New York Times bestselling authors, management companies, artists, and songwriters. He graduated from Baylor Law School and from Belmont University with a Bachelor of Music (Voice).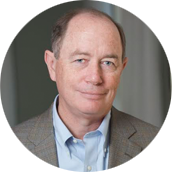 Brian O'Leary
Executive Director, BISG
Brian O'Leary is executive director of the Book Industry Study Group, a U.S.-based trade association that works to create a more informed, effective, and efficient book industry supply chain. He oversees the work BISG does to disseminate information, create and implement standards and best practices, conduct research, and grow membership from companies working throughout the supply chain.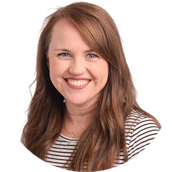 Jessica Penick
Content Partnership Manager, YouVersion Bible App
Jess works for the YouVersion Bible App as the Content Partnership Manager. Already installed on over 300 million unique devices all over the world, the Bible App offers a free Bible experience for smartphones, tablets, and online at Bible.com. YouVersion partners with ministries, publishers, and organizations who develop content for one of the app's most popular features – Bible Plans- designed to help people study, understand, meditate on, and apply biblical truth to their lives. With over 900 Content Partners and nearly 5,500 Plans, Jess develops relationships with YouVersion's partners and identifies ways the YouVersion community engages with scripture.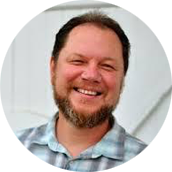 Pete Peterson
Executive Director of the Rabbit Room and Managing Editor of Rabbit Room Press
Pete Peterson is the author of the Revolutionary War adventure The Fiddler's Gun and its sequel Fiddler's Green. Among the many strange things he's been in life are the following: U.S Marine air traffic controller, television editor, art teacher and boatwright at the Florida Sheriffs Boys Ranch, and progenitor of the mysterious Budge-Nuzzard. He lives in Nashville with his wife, Jennifer, where he's the Executive Director of the Rabbit Room and Managing Editor of Rabbit Room Press.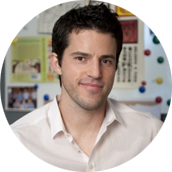 Scotty Reifsnyder
Illustrator and Designer
Scotty Reifsnyder has an MFA in Graphic and Interactive design from Tyler School of Art. Scotty has worked with at Chronicle Books, Disney/Pixar, GQ, Time magazine, The Boston Globe, The New Yorker, The New York Times, The Wall Street Journal, and Wired. He has received accolades for his creative work from Communication Arts, American Illustration, and Print magazine. Scotty is an illustration and design instructor at the University of Pennsylvania, living nearby with his wife and family.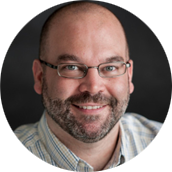 George Roach
International Rights Manager, Tyndale House Publishers
George Roach is the International Rights Manager at Tyndale House Publishers where he has served since 2013. Prior to Tyndale he has worked in youth ministry and small group ministry. George joined Tyndale in a Customer Service position. Then, in 2016, started in the role as International Rights Manager. George's responsibilities primarily involve the licensing of translation rights to foreign publishers to increase the impact of the author and of Tyndale for the glory of God. In his free time, you will find him hiking, camping, biking, and trying to avoid hurting himself in various home improvement projects. George lives in the Chicago suburbs with his wife, Dawnielle and the world's most adorable 6-year-old daughter, Zella.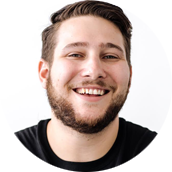 Nick Rynerson
Chief Creative Officer of Useful Group
Nick Rynerson is Chief Creative Officer of Useful Group, a marketing agency serving missions that matter. Nick has managed social media and digital advertising at Crossway and directed social media, digital content, and advertising at State Farm Insurance. At Useful Group, Nick oversees creative, strategy, and advertising efforts for clients including Christian publishers, tech startups, and established businesses. Nick lives in Bloomington, Illinois with his wife, three-year-old twins, and an adorable dog Bear.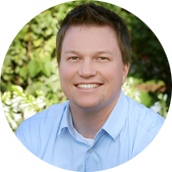 Darron Schroeder
Assistant Manager & Children's Product Buyer, Baker Book House
Darron Schroeder is the Assistant Manager and Children's Product Buyer at Baker Book House. He holds a degree in literature from Cornerstone University, a 4.0 study-abroad from Oxford University, and has been a committee member for the Breathe Christian Writer's Conference for almost 10 years. In his position at Baker, Darron performs marketing and project management, and oversees all sales programs.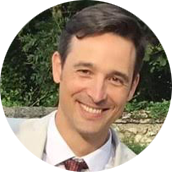 Joël Short
Director, Éditions Farel, a Christian publishing house in France
Since 2008, Joël Short has served as the Director of Éditions Farel, a Christian publishing house in France. He has a Masters in commercial law. Passionate about transmitting faith, he is also the children's ministry leader in his church and a scuba diver instructor in charge of a Christian scuba diving camp for teenagers each summer. He is happily married and father of three boys ages 12 to 5. Éditions Farel is a 40 year old Christian publishing house based near Paris and part of the Excelsis group. Its editorial line is to help improve relationships between people and with God, inspired by the greatest command given by Jesus.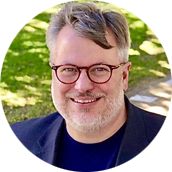 Randy Smith
Founder and Director, BFA Program in Creative Writing, Belhaven University
Dr. Randy Smith is a first generation college student from rural south Georgia who earned his Ph.D. in American Literature from the University of South Carolina in 2000. He joined Belhaven University as an Associate Professor of English in 2001 and founded the creative writing program there in 2003. Since its inception, the Creative Writing Department at Belhaven has grown to include 55 current majors and 75 alumni working in diverse fields, including university press editing and marketing, teaching in higher education, literary translation, library science, board game design, filmmaking, TESOL, training for the blind, and agency representation for writers.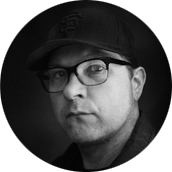 Matt Stevens
Illustrator and Designer
Matt Stevens is a designer and illustrator currently living and working in North Carolina. He has spent the majority of his career in small- to midsized brand shops and agencies as a designer and creative director. In early 2012, he opened the Design Office of Matt Stevens to pursue his own clients and incorporate more illustration into his daily practice. He currently works on a mix of brand identity and illustration projects. He is a strong advocate for self-initiated work and his pursuit of personal projects has led to opportunities to work with many great brands in both identity design and core brand illustration work. His background in multiple disciplines enables him to consider a client's problem from all sides and produce work that is driven by strong ideas and presents a unique point of view. Select clients include Nike, ESPN, Evernote, Esquire, Facebook, Google, Netflix, Pinterest, and Wired magazine. In 2018, Matt worked on his first illustrated book for children, Special God with Crossway.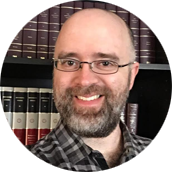 Joshua Tallent
Director of Outreach and Education, Firebrand Technologies
Joshua Tallent, the Director of Outreach and Education at Firebrand Technologies, is a metadata expert and an acclaimed teacher and guide on digital publishing. In addition to heading up training and outreach efforts for Firebrand, Joshua serves on multiple industry committees and working groups and teaches in-depth workshops and sessions at publishing conferences throughout the year. He also manages Firebrand's Keywords service, and leads the development of FlightDeck, the most robust EPUB quality assurance tool available. Website: www.firebrandtech.com; Twitter: @jtallent, @firebrandtech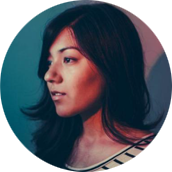 Dana Tanamachi
Lettering Artist and Designer, Tanamachi Studios
Dana Tanamachi is a lettering artist and designer who enjoys living a quiet life and working with her hands. In 2009, an impromptu chalk installation for a Brooklyn housewarming party landed Dana her first commission for Google and set the popular chalk-lettering trend—and her career—in motion. After working under design icon Louise Fili, she opened Tanamachi Studio, a boutique design studio specializing in custom typography and illustration. She has been commissioned globally by clients such as Nike, USPS, Penguin Books, Ralph Lauren, Tommy Hilfiger, and West Elm. She has had the distinct honor of creating custom cover art for O, HOW, and TIME magazines. In 2015, she relocated from Brooklyn to Seattle and debuted Tanamachi Goods, a line of beautifully hand-drawn print and gift products reflecting her personal aesthetic and featuring mediums beyond chalk. In 2016, Dana worked on the the ESV Illuminated Bible for Crossway, which features elegantly hand-lettered, gold-ink illustrations alongside the biblical text.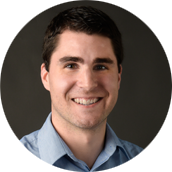 David Thornton
Export Sales Manager, Tyndale House Publishers
David Thornton is the Export Sales Manager at Tyndale House Publishers, where he has worked since 2017. Previously he spent 7 years working in the healthcare industry. He handles export sales of English products and supervises domestic licensing for Tyndale, as well as English licensing in foreign markets and the Tyndale permissions department. David loves to read, run, play games and be silly with his extremely active daughter.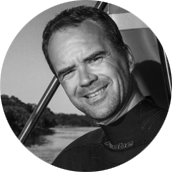 Jens Tröger
Founder & Principal, Bookalope
Jens is an experienced computer scientist by trade; having received his MS and PhD, he worked for over a decade as a researcher and engineer for Microsoft and Intel Research as well as Oracle Labs. He is also a book lover, book designer, and typo-phile after hours. It is the combination of these two passions which motivated him to build Bookalope, a set of intelligent book analysis and conversion software tools that are available through his website, bookalope.net. @bookalope.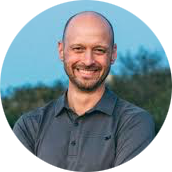 Cory Verner
General Manager and Publisher, christianaudio
Cory is the cofounder of christianaudio, now the leading publisher of Christian audiobooks. As christianaudio's GM and Publisher he oversees 350 audiobook productions annually and the christianaudio.com website. He and his wife Crissy own Verity Audio Productions, a boutique audiobook production company based in San Diego. They have two awesome boys, Levi and Luke.